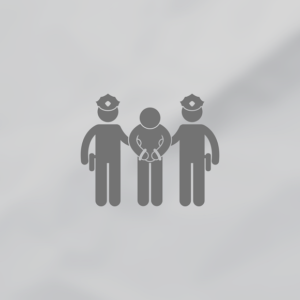 "Good afternoon, gentlemen. Great to see you again. What is it this time? Have I double-parked my bike? Is the license on my trailer expired?
"Alphonso Albertini, I am arresting you for murder." The officer attempted to read 10-Gauge his rights, but five bikers fired up their Harleys as soon as he began. When he stopped speaking, they stopped their engines.
The officer started again. He was again drowned out by the sound of Harleys starting up. He gave one more fruitless attempt to follow procedure. 10-Gauge, smiling broadly, dropped the mic on the stage, made a big show of bowing his head and putting his hands together in the prayer position. Turning slightly to the crowd, he winked. Then, raising his head, he sought out his lieutenants and nodded to them. They departed at full throttle. As one, the other bikers followed suit.
When the roar of the bikes faded, 10-Gauge innocently asked, "What were you saying, Inspector Clouseau?"
The officer read 10-Gauge his rights, finishing with "Do you understand?"
"Not my first rodeo, as you well know," said 10-Gauge, winking again at the crowd. Some laughed nervously.